Discover more from Maarten's Newsletter
A weekly advice column by Maarten Dalmijn on Beating the Feature Factory.
Over 6,000 subscribers
15 Scrum / Agile Writers you should follow on Medium
Fifteen experts who are leading the way in providing a fresh and insightful perspective on Scrum and Agile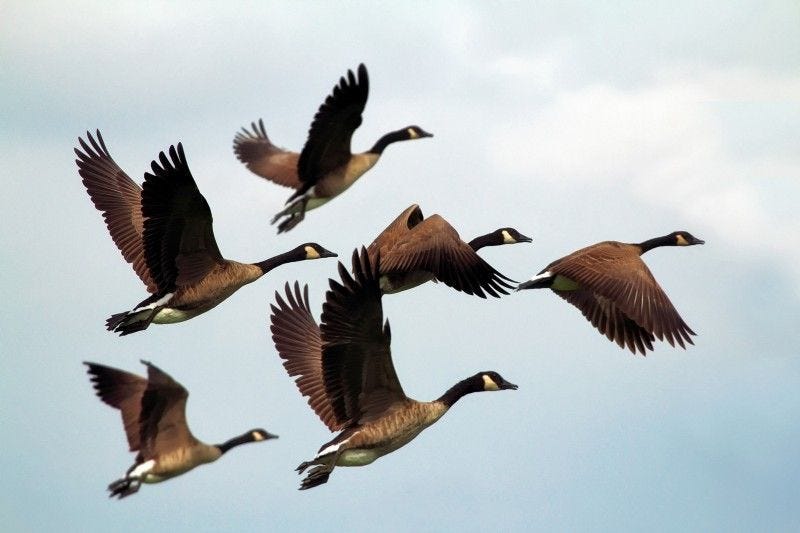 Here is my list of 15 Scrum people you should follow on Medium if you're interested in Scrum or Agile. These are people I follow because they help me understand delivering value with Scrum or Agile better.
I want to stress, these aren't the 15 most popular Scrum / Agile writers on Medium, even though some of them definitely are in that top 15. This isn't the result of a popularity contest. This is my personal opinion.
If you're not on it, it does not mean you're not a good writer, or you don't have an interesting perspective on Scrum. A total of 15 forces me to make tough choices. If anyone feels left out, I'm sorry!
You'll probably also notice quite a lot of these people write for Serious Scrum. That's because it's by far the biggest Scrum community on Medium.
Whether they write for Serious Scrum or not doesn't matter for the inclusion. I regularly read articles tagged with 'Scrum' and 'Agile', regardless of the publication source. Of course, I am aware if they do write for Serious Scrum, I am more likely to stumble upon them.
Without further ado, here's my list. I've ranked the writers by the number of followers. I did it this way because then the writers with fewer followers will show up first in the list and are more likely to get more new followers. For each writer I also added an article I like.
The total amount of followers doesn't mean one writer is better than the other. Some writers started many years ago (like me), and some are just getting started. Some are better at promoting themselves than others or write more frequently.
1. Sander Dur — Scrum Master
Sander Dur only started writing about Scrum and Agile on Medium recently. That's why he is first on the list. But I expect him to climb this list quickly, as his posts are garnering much attention, and he has a lot of valuable experience to draw from. He's also the host of a popular podcast called 'Mastering Agility'.
2. Leisse Passer Jensen — Independent Enterprise Agile Consultant
Leise Passer Jensen has a good understanding of when Scrum works and when it doesn't. That's the result of more than 17 years of experience with Scrum. She's also not afraid to touch on difficult topics like why many developers dislike working with Scrum.
3. Erik de Bos — Scrum Master
Erik de Bos and I have one thing in common: we both studied Biology and ended up working in the world of software development and Scrum. Erik carefully chooses his words and writes articles to make you think and reflect on Scrum and Agile.
4. Fredrik Carleson —Sektionschef
Fredrik Carleson is an Agile and Scrum veteran whose articles are always sprinkled with interesting stories about succeeding or failing in the trenches. He'll make you think and laugh at the same time.
5. Max Heiliger — Scrum Master
When you read an article by Max Heiliger, you will immediately realize this guy knows how to write! He's extremely creative, which shows in the examples he uses and the kinds of articles he writes.
6. Raj Nagappan —Founder & CEO
Raj Nagappan is a smart guy and makes you question everything you thought you knew about Scrum and Agile.
He's not scared to go against the grain but will only do so with sound and reasonable arguments. He's also one of the co-founders of Agile 2, the second iteration of Agile.
7. Todd Lankford — Enterprise and Executive Agile Coach
Todd Lankford has more than 25 years of experience in consulting under his belt. When you read an article from him, you immediately notice how it's just not another theoretical article, but it's grounded in reality and his experience working with many different teams.
8. Gunther Verheyen — Scrum Caretaker
If you're active in the world of Scrum, you probably already know Gunther Verheyen. If you don't, follow him already! His book 'Scrum — A pocket guide', is one of the best books on Scrum you can buy.
9. Maria Chec — Agile Coach
Maria Chec not only writes about Scrum, but she also posts videos to accompany her articles. She's growing super fast in terms of followers, and her articles make complex topics easy to digest and fun.
10. Sjoerd Nijland — Scrum nerd
Sjoerd Nijland writes brilliant articles, but he has one flaw: he doesn't write enough! But I forgive him, as I know how busy he is, with many side projects going on. When he does write an article, it usually has everything: entertaining, deep, and you will learn at least a thing or two.
11. Stacey Christiansen — Product Owner
Stacey Christiansen's writing is spicy and packs a punch. She makes you feel something while making you ponder and reflect at the same time. She doesn't write as much lately, but I hope she picks it up again!
12. Anthony Murphy — Product Person
Anthony Murphy is actually a product person first, and an Agile nerd second. But don't let that fool you. From reading his articles, you can tell he has a deep understanding of Agile. If you want to understand more about how to deliver the most value with Scrum, you should read his articles.
13. David Pereira — Head of Product Management
David Pereira is the comet on this Scrum list. He writes so much that it is hard to keep up. I predict he will have the largest amount of followers one year from now. He started writing actively somewhere in 2019, and he's quickly making a mark for himself.
What makes his writing different is that there aren't many Product Owners writing about how to do Product Ownership with Scrum. He's still in the trenches, and he not only understands Product Management but how to make it work with Scrum.
14. Barry Overeem, Christiaan Verwijs — The Liberators
This is the only writing duo on the list, known as 'The Liberators'. Barry Overeem and Christiaan Verwijs have changed the world of Scrum by popularizing Liberating Structures. I attended their revolutionary PSM-II course, which leans heavily on the use of Liberating Structures. Great guys who care about Scrum and do a lot to help others level up.
15. Willem-Jan Ageling — Senior Agile Coach
Willem-Jan Ageling is the original Scrum godfather. Nobody in the list has written more articles about Scrum on Medium than him. In fact, it might even be the case that he has written more articles on Medium than all 14 other on this list together. If you look at the top 5 of the most popular Scrum articles on Medium in 2021, 4 out of 5 articles are written by him.
I regularly interact with Willem-Jan and what impresses me is the breadth of his Scrum knowledge. He understands where Scrum comes from, the current situation it's in, and where it is likely to be heading.
That's all, folks! Those are my 15 favorite Scrum / Agile writers on Medium
If you feel someone is missing, write a response to this article so anyone who wants to know about more great Scrum / Agile writers might stumble upon them too.
If you want to write for Serious Scrum, click on the footer below and follow the steps.